Child labour in Budhpura
'Budhpura 'Ground Zero' Sandstone quarrying in India' (2005) was the first report paying attention to the prevalence of child labour in the Indian sandstone industry, particularly in the production of sandstone cobbles in Budhpura. Budhpura is a rural town in the heart of the sandstone quarry belt in Bundi district in south-east Rajasthan. It is a major source of sandstone cobbles, which are mainly sold on the Belgian, Northern French, British and Dutch market. The villages Dhabi, Budhpura and Parana are the central focus of export production. A large number of children aged between 6 to 14 years are out of school in these villages and many of them are involved in the production of cobble-stones on a part-time or full-time basis.
Piloting the Child Labour Free Zone approach in Budhpura (2013 – 2014)
In 2013 ICN and Manjari, with support of stone-importer Beltrami and the Dutch Sustainable Trade Initiative (IDH), initiated a pilot project in 5 hamlets of Parana, following the concept of the 'Child Labour Free Zone' (CLFZ). The CLFZ approach, developed by the MV Foundation, is an area-based approach that aims at eradicating all forms of child labour in a certain area, such as a hamlet, village or number of villages. In the CLFZ approach all stakeholders are sensitized and mobilized to take their responsibility to ensure the right to education of all children in their area. The strength of the community is central to the CLFZ approach: all relevant stakeholders including parents, children, teachers, local authorities and companies work together to get children out of work and into school. Eventually, the CLFZ approach aims at changing the social norm that accepts child labour into the norm that no child should work and all children should enjoy full-time education.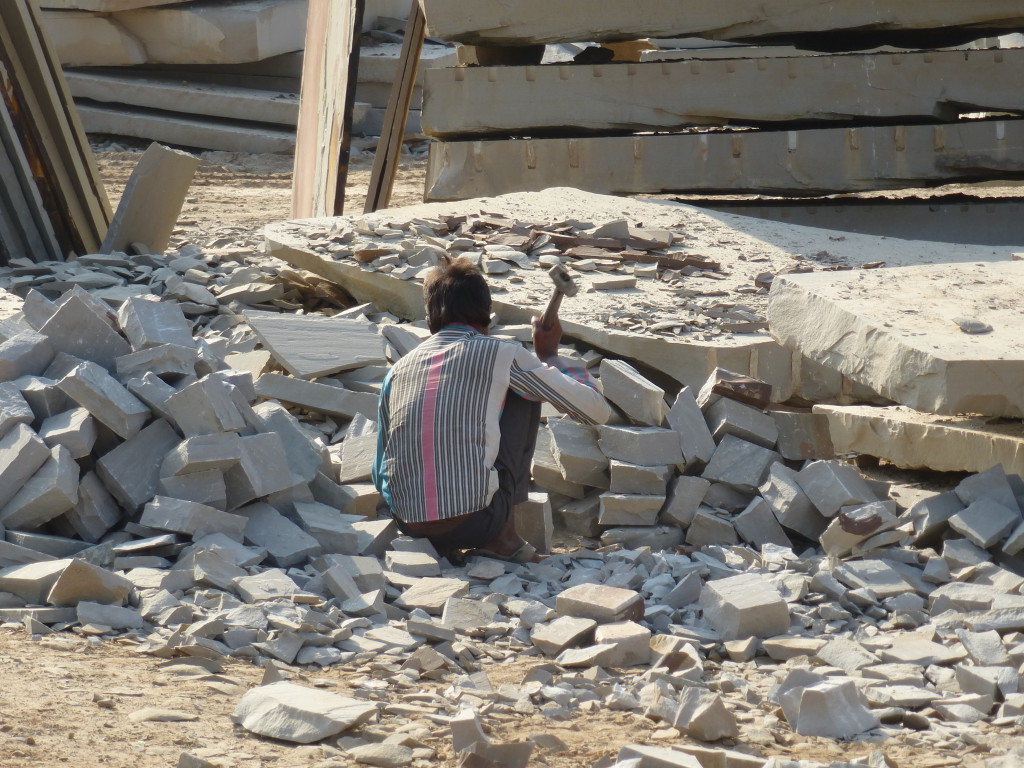 The pilot project, was an opportunity for Manjari and ICN, to check the feasibility of implementing a CLFZ program in Budhpura and to develop the groundwork for creating a CLFZ in the whole area. In 2013 and 2014, the strategy applied by Manjari was twofold: first all the stakeholders in the partner communities and stone business community were involved to function as powerful community-based institutions in the process of promoting and protecting rights of the child. Secondly, efforts were made to provide developmental opportunities to children in order to prepare them to go to school.
As a result,
Child Rights Protection Forums of the adult members of the communities have been formed to review, to protect, and to promote rights of the child in their respective villages
Children have been organized through Bal Manch (children's forum)
As critical stakeholder, youth groups became responsible for facilitating the project
Women were organized in Self-Help Groups (also known as saving and credit groups)
Manjari has been working to provide a common platform to different stakeholders. In particular, efforts have been made to raise awareness among the stone business community to avoid getting involved with unlawful child labor in their supply chain. Local authorities became involved in e.g. the monitoring of school functioning and the school attendance of individual children. Quarry Owners and Contractors in supply chains of Beltrami came forward to pro-actively promote not to employ children and monitor the occurrence of child labour in their supply chain. Furthermore, Manjari started the dialogue with different government departments responsible for children.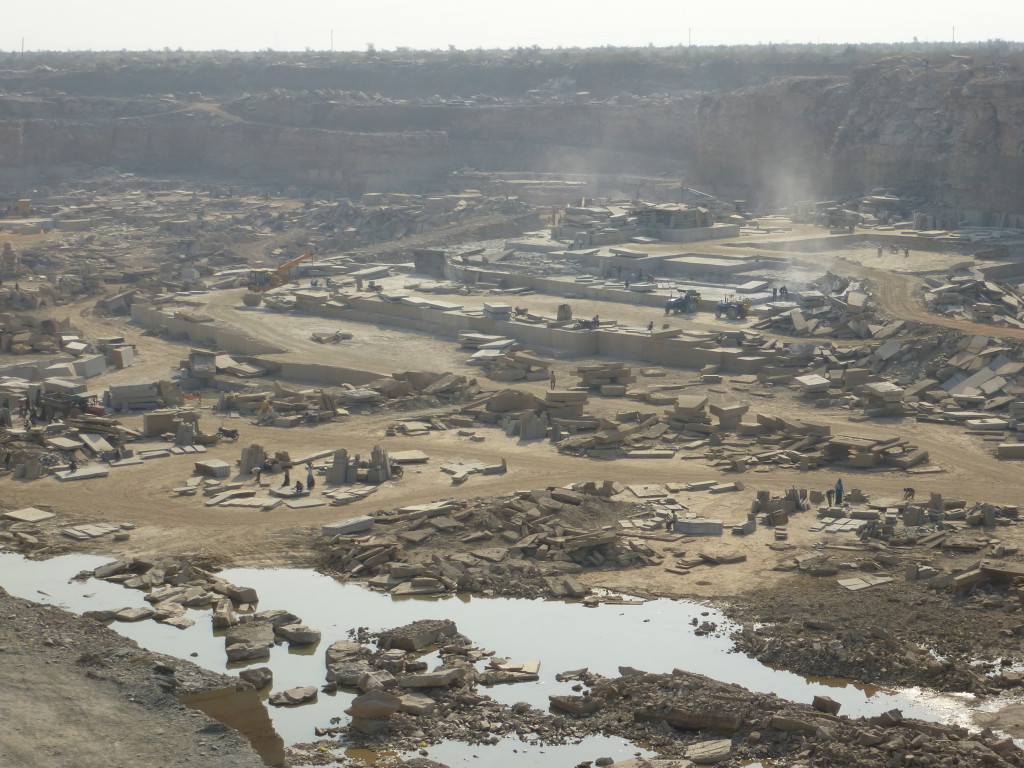 Continued efforts towards Child Labour Free Zones in Budhpura (2015 and onwards)
In 2015, with support of Stop Child Labour, the CLFZ project was extended to 4 additional hamlets and villages of Budhpura. At the moment the project is covering the following hamlets and villages: Budhpura Village, Bhilokajhopra, Budhpura Choraha, Parana Shiv Mandir, Parana marubhat, Parana Gurjar, Parana Ramdev, Parana karado and Patiyal. However, specific activities – like school enrolment drives which are organized before the start of each school year –  do aim at neighboring hamlets and villages as well. In 2015 Manjari opened a Family Entitlement Facilitation Center in Budhpura Village to support parents and quarry workers in accessing social security schemes, to provide after school activities to children and conduct meetings with teachers, government officials, cobble traders and self-help groups.
Furthermore, a baseline study and mapping of 1371 households were conducted in the first half of 2015 to gain detailed insight in the education status of children, functioning of schools, occupational diseases and access to legal rights and social security schemes in the project area. The household mapping showed that out of the 1168 children between 6 and 14 years, 609 children were out of school. The quality of education in government schools in the project villages is very poor. Poor access to schools (due to the location of schools), teacher absenteeism, late arrival of teachers at schools, non-functioning school management committees, lacking education materials and child unfriendly teaching methodologies are elements of the poor quality of education in Budhpura. The poor quality of education also leads to drop-out of children from school.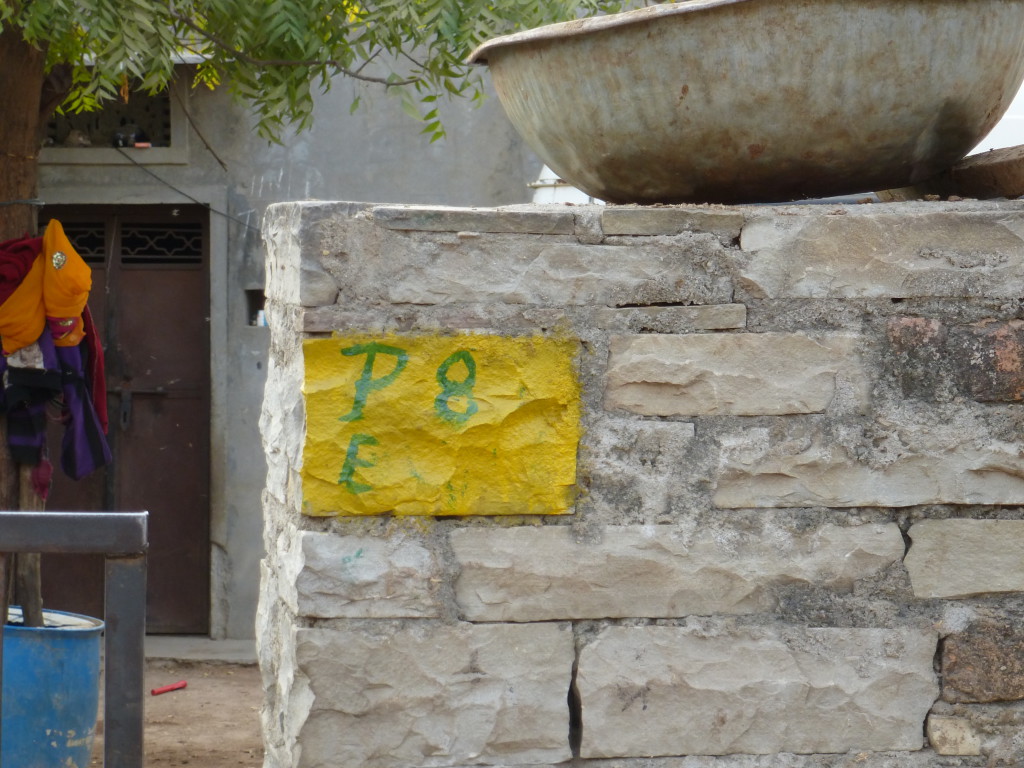 To overcome the education challenges Manjari organizes different activities:  volunteers are accompanying children from their home to school and back; teaching volunteers are motivating children to go to school, they are supporting the government school teachers and ensure Dalit children are not discriminated at school; school enrollment drives are organized to improve the awareness about the importance of education; and continuous lobbying with government officials for more teachers and better school infrastructure. Due to these efforts up to November 2015, 383 children have gone to formal schools. However, school attendance of children is still irregular and the pupil teacher ratio increased up to 1 teacher for 75 pupils.
Besides getting children out of work and into schools, Manjari is strengthening the communities by supporting women to organize themselves in Self Help Groups and mother's groups and establishing Child Rights Protection committees in each hamlet/village. Manjari works together with the district and state government for screening quarry workers on silicosis and other occupational diseases and organizing health check-up camps to address the health concerns of quarry workers' families. The Family Entitlement Facilitation Center in Budhpura Village aims to develop itself into a one window solution for quarry workers' families for accessing legal rights and other government schemes, like widow pensions and accidental insurance. Additionally, the staff of Manjari, along with the community members and Child Rights Protection Forums continuously engages with teachers, government officials, the Cobble Traders Association, quarry owners and exporting companies to ensure their support for the project activities.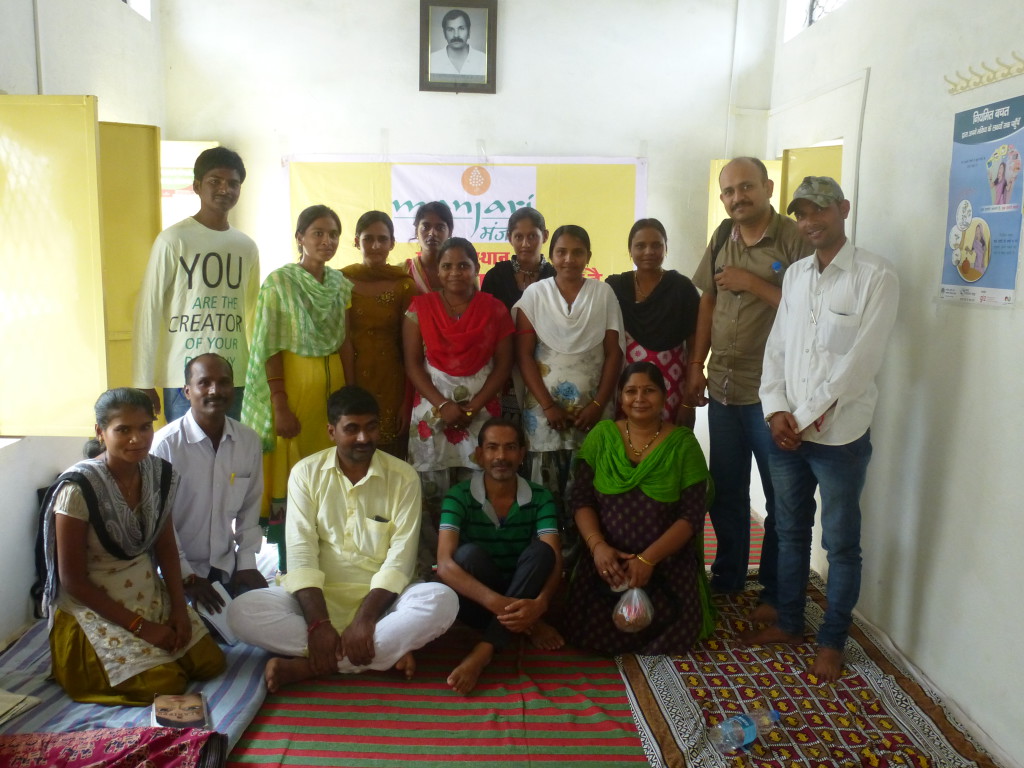 Engagement of companies
In 2015 a second company, the UK based 'London Stone' joined the project. London Stone and Beltrami use their supply chain leverage to urge cobble supplying companies and cobble traders to support Manjari in creating 'child labour free zones'. Through their suppliers Beltrami and London Stone motivate cobble traders to reject child labour in their yards and monitor that children are not involved in home production of cobbles.  Thus both from top-down, through the supply chain, and from bottom-up, children are withdrawn from work and enrolled in schools in Budhpura.