Child labour in Budhpura
'Budhpura 'Ground Zero' Sandstone quarrying in India' (2005) was the first report paying attention to the prevalence of child labour in the Indian sandstone industry, particularly in the production of cobbles in Budhpura. Budhpura is a rural area in the heart of the sandstone belt in Bundi district in the south-east of the west-Indian state Rajasthan. The area is a major source of sandstone cobbles, which are mainly sold on the Belgian, northern French, British and Dutch market. The villages Dhabi, Budhpura Village and Parana are the central focus of export production. Many children aged between 6 to 14 years are out of school in these villages and many of them are involved in the production of cobble-stones on a part-time or fulltime basis.
Setting up Child Labour Free Zones in Budhpura (2013 – 2017)
In 2013 ICN and Manjari, with support of stone-importer Beltrami and the Dutch Sustainable Trade Initiative (IDH), piloted a Child Labour Free Zone (CLFZ) project in 5 hamlets of Parana. The CLFZ approach, developed by MV Foundation, aims at eradicating all forms of child labour in a certain area, such as a hamlet, village or number of villages. In this approach, all stakeholders are sensitized and mobilized to take responsibility to ensure the right to education of all children in their area. The strength of the community is central: all relevant stakeholders including parents, children, teachers, local authorities and companies work together to get children out of work and into school. Eventually, the CLFZ approach aims at changing the social norm that accepts child labour into the norm that no child should work and all children should enjoy full-time education.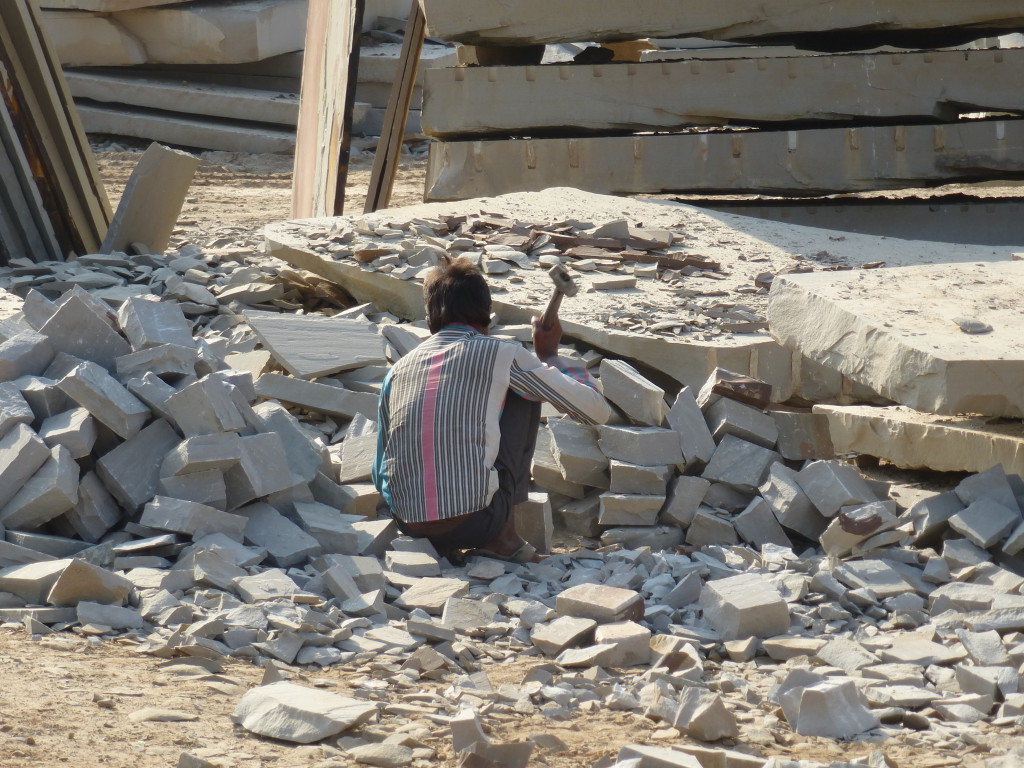 At the end of the pilot in 2014,